Building a Unified Risk Picture in a Volatile Geopolitical Landscape
Geopolitical risk is running at levels unseen in the last two decades. 
Understand how Adarga's information intelligence capabilities help analyst teams and researchers identify threat and opportunity signals fast. Learn how our AI-driven platform transforms efficiency and assists customers in mitigating critical risk.
Find out more about:
How Adarga's solution is helping organisations to achieve research results 20 x faster

Some of the platform's out-of-the-box capabilities that are transforming day-to-day analysis processes

Our case studies, portfolio of customers and testimonials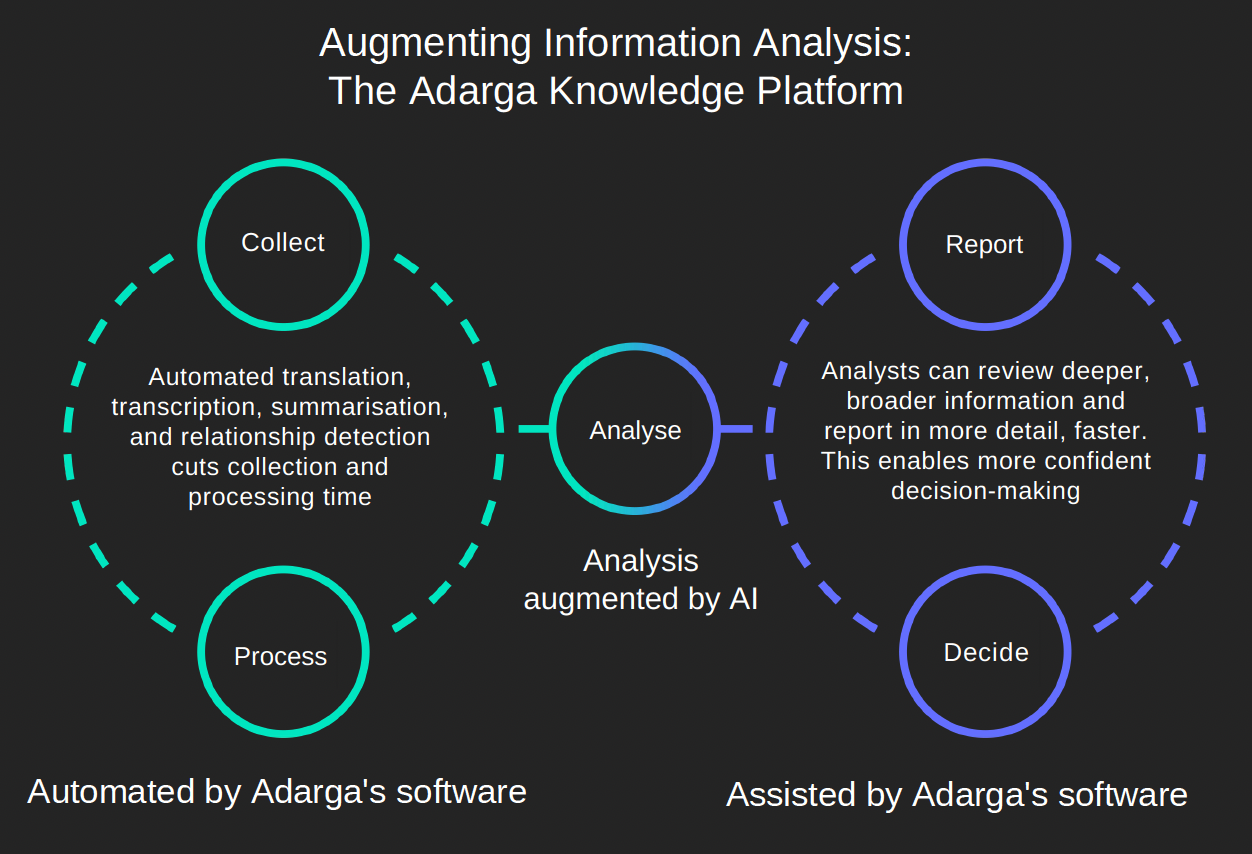 Download a Copy of the Brochure